India's leadership on the global stage, exemplified by its chairmanship of the G20, deserves resounding applause. In an era characterised by diplomatic complexities and geopolitical tensions, India's deft diplomacy has shone as a beacon of hope and progress.
At the heart of India's remarkable achievement during its G20 chairmanship is its skillful navigation through contentious waters. Securing a consensus among world leaders, particularly on the sensitive issue of Russia – Ukraine war, is no small feat. India's diplomacy managed to bridge divides and foster dialogue, a testament to its commitment to peaceful resolution and global stability.
Furthermore, India's leadership has been instrumental in advancing critical global agendas. The unanimous commitment to combat climate change demonstrates India's unwavering dedication to environmental sustainability. By rallying support for decisive action, India has showcased its role as a responsible global player, acknowledging the urgency of addressing this pressing issue.
One of the most significant accomplishments of India's leadership was the admission of the African Union as a full member of the G20. This move not only acknowledges Africa's growing influence on the world stage but also reflects India's inclusive and visionary approach to global governance. It underscores the nation's commitment to fostering equitable and representative international institutions.
On the first day of G20, India announced two major global partnerships under its presidency – Global Biofuel Alliance (GBA) and India-Middle East-Europe Economic Corridor.
"The launch of the Global Biofuels Alliance marks a watershed moment in our quest towards sustainability and clean energy. I thank the member nations who have joined this Alliance," Prime Minister Narendra Modi said in his social media posts with a photograph. The photo featured the heads of state of the US, Bangladesh, Brazil, Argentina, Saudi Arabia, France, South Korea, UAE, and Mauritius, which have been called the initiating members. The member countries are Canada and Singapore, according to the poster at the launch event.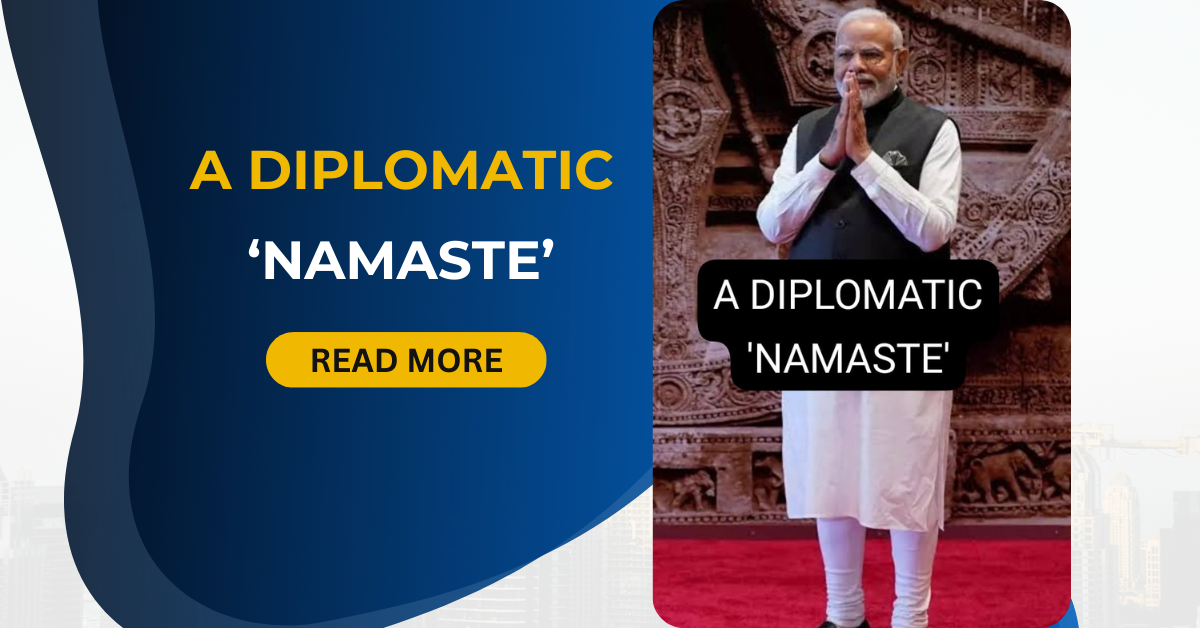 At the G20, a novel 'India-Middle East-Europe Economic Corridor' was also announced. Aimed at building rail and waterways corridors across the Middle East and India, the initiative is funded by the G7 group of nations. The project includes India, the UAE, Saudi Arabia, the European Union, France, Italy, Germany and the US.
India's diplomacy during its G20 chairmanship serves as a powerful reminder that effective leadership is about forging consensus, promoting common values, and pursuing shared goals. It's a testament to India's commitment to peaceful cooperation, sustainable development, and global harmony.
In a world often fraught with discord and division, India's leadership shines as a beacon of hope, proving that diplomacy and dialogue can prevail even in the most challenging circumstances. As we celebrate India's remarkable achievements during its G20 chairmanship, let us also look to its example as an inspiration for a brighter, more cooperative future on the global stage.